×

Welcome Back
Enter your email address or mobile no to sign in.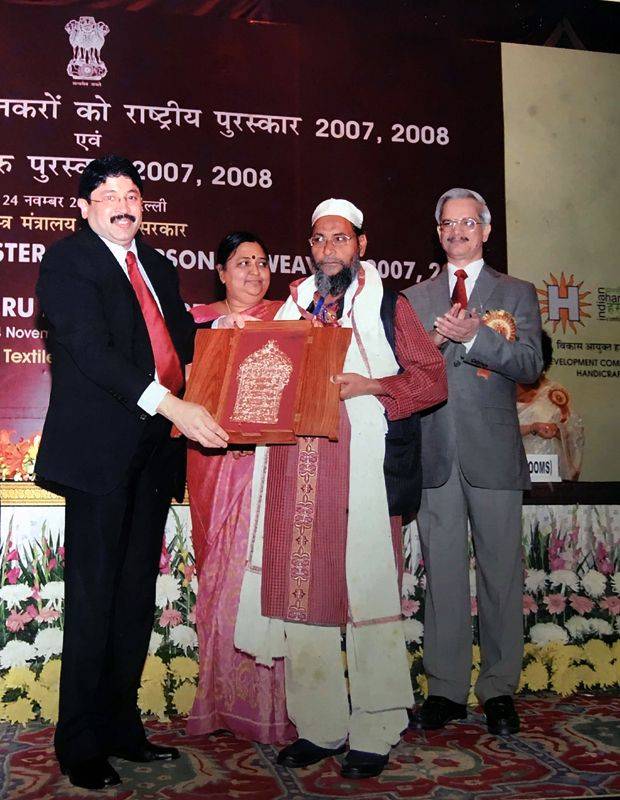 Weaving Threads of Tradition
Kilim rugs are the perfect product that stands for the amalgamation of modernity with traditional handicrafts. These rugs flat weave tapestries, popularly used as decorative floor coverings in modern house décor, add a vintage layer to the contemporary setting. Deftly created by interweaving the multiple coloured wefts and warps together, this craft requires utmost patience and persistence, both of which Mr. Ahmad is a master. He beams with pride as he speaks of a Mughal Hunting design he once carved, patiently weaving half an inch every day for fifteen gruesome months. The elegant design stands for every bit of his hard work. A National Award recipient himself, his interest in the craft was inspired by his father who was himself a National and Shilp Guru Award winner for his kilim rug weaving skills. As a pioneering handicraft artist himself, Mr. Ahmad wishes that the dexterous craft continues to thrive and provides training to ensure the same. We are proud to showcase his meticulously woven products on Craft Maestros.

Craftsman's Products