×

Welcome Back
Enter your email address or mobile no to sign in.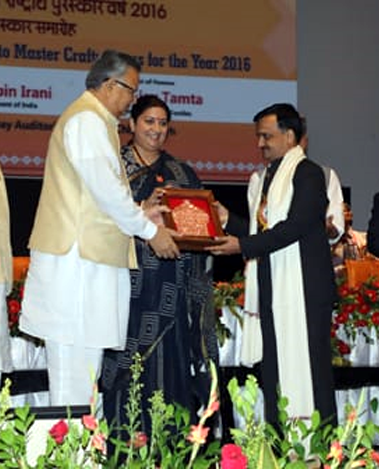 Carving Lives in Gold
At the age of just fourteen years, Mr. Soni found his calling when he carved a piece in a competition that the judges could not believe could have been made by a fourteen-year-old! Inspired by the acclamation of the judges and his father's skills in the field, Mr. Soni pursued the sophisticated and rigorous craft of Thewa Jewellery. Traditionally used to depict the art and culture of the Mughal period, Thewa jewellery throbs with life and elegance. Mr. Soni's expertise in the craft is evident from his work on a six-inch box that took him five years' worth of precision and steady hard work. Thewa jewellery requires an infusion of intricate gold-work on delicate glass, easily breakable but Mr. Soni has mastered this skill and his years of experience earned him a national award in 2016. Craft Maestros is pleased to present Mr. Soni's brilliant and unique work.

Craftsman's Products