×

Welcome Back
Enter your email address or mobile no to sign in.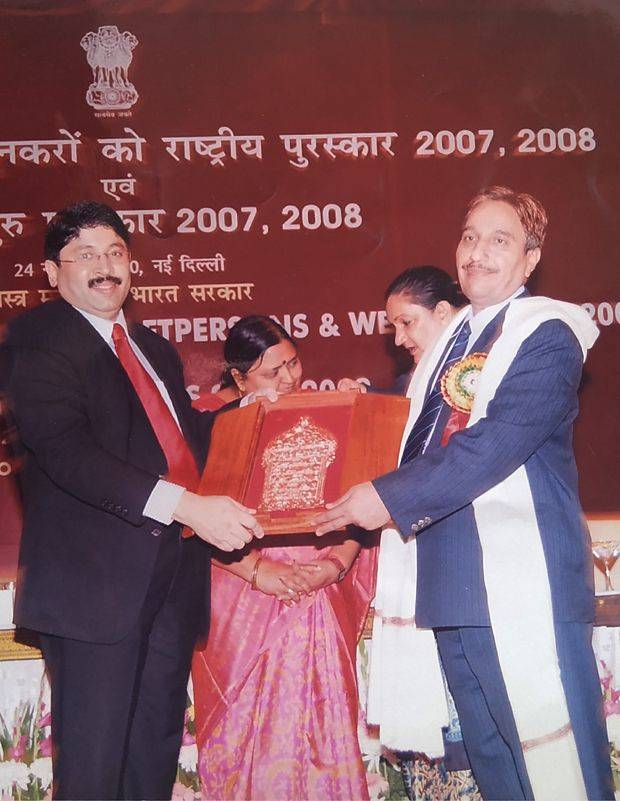 Block Printing his way towards exquisite designs
An important and popular component of India's rich heritage for centuries now, block printing is an ancient technique used for printing detailed and rich patterns. A part of this printing process requires hot beeswax, custard oil, raisins and colour to be poured on the fabric and the task to be performed within seconds as the wax cools down. Mr. Kumar puts his deft and nimble skills on display every time he performs this deed with utmost perfection. His mastered skills magically transform an ordinary piece of cloth into a magnificent piece embellished with rare and sustainable designs. His began an organization as an initiative to revitalize and revive the dying art of block printing, which has now established its reputation because of its exquisite designs, devotion to quality and vibrant colour schemes bringing out the traditional patterns of Indian heritage back to the forefront of contemporary fashion. Craft Maestros is proud to associate with his skills and his brand.

Craftsman's Products